April 2018
SPRING IS IN THE AIR!
The weather has been trying really hard in places to convince us that winter is not over, but the calendar tells us otherwise, and we're quickly moving toward the outdoor games season in the northern hemisphere.
We have a lot of grreat products waiting for you thius spring including:
SMALLPIPES IN STOCK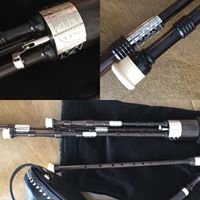 We try to keep a set in stock, ready to go. Because of CITES regulations, we'd prefer to find these pipes a Canadian home to save paperwork, time and hassle. Customers in the USA we'll ship direct from Kilmarnock! Right now we have a set of Fred Morrison bellows-blown Scottish smallpipes in A, with a drone switch and Celtic engraving. If you buy these in April, we'll include a travel case for free.
BAGPIPES IN STOCK
Bagpipes by R.G. Hardie, McCallum and MacRae are in stock, and we also have a couple of excellent used sets on the site that we are selling for customers! There's a beautiful set of Kron Bagpipes and a set by MacLeod (Glasgow).
THE TONE PROTECTOR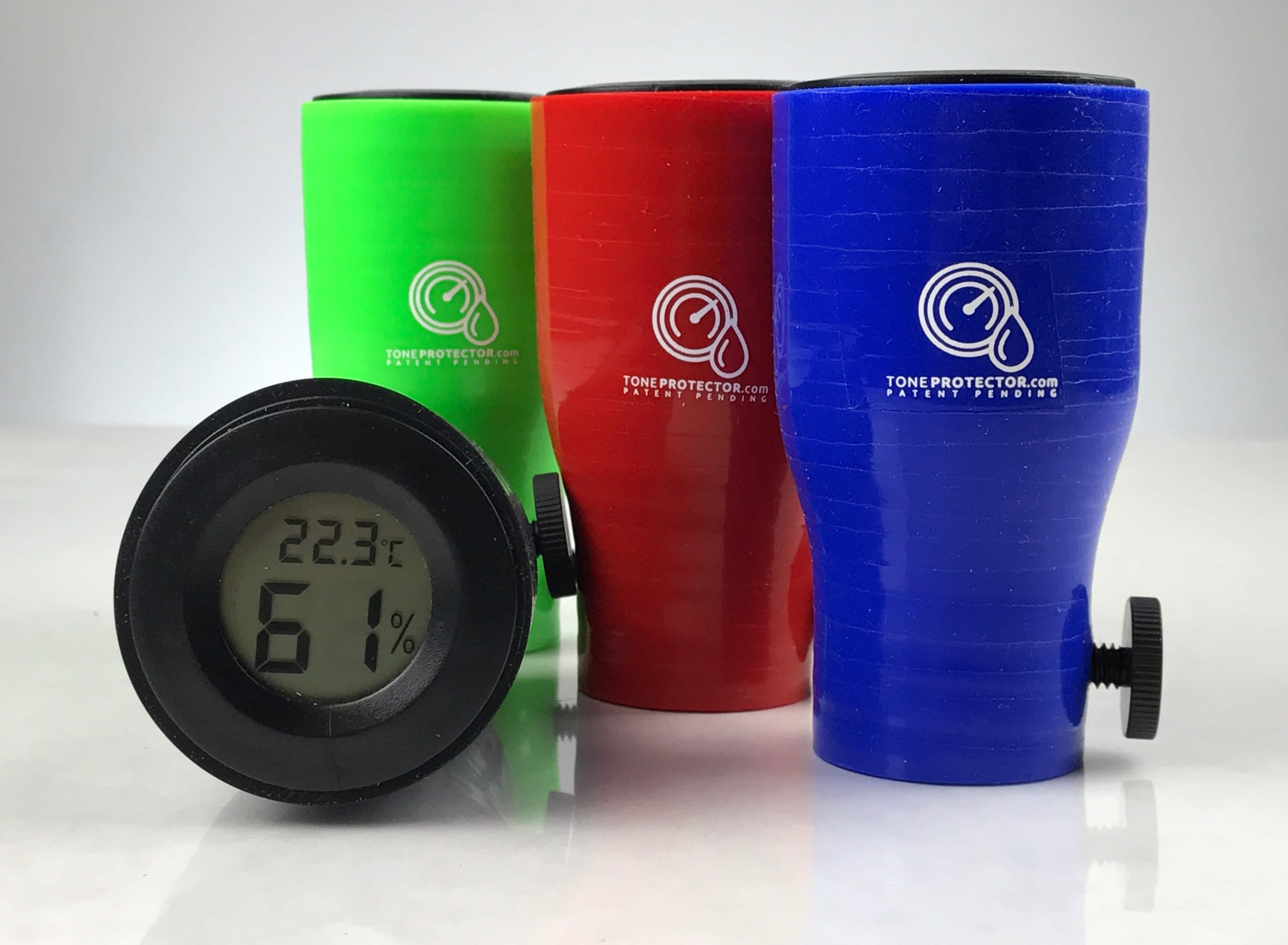 Designed by professional piper Jori Chisholm, this is the world's first digital chanter cap with two-way humidity control technology.
Stabilize your tone and tuning. Protect your reed from changing weather conditions. Get a consistently great sound every time you play. Anywhere in the world. Save money and hassle with reeds that last 3 to 4 times longer. Play more. Tune less.
The Tone Protector has been an instant winner in this environment, and I've found my solo pipes to almost not need tuning. They stay stable for long periods of time, and—best of all—they come out of the case pretty much ready to play...
https://www.reelpipes.com/product/1441-the-tone-protector
PIPE BAGS
We have a large stock of bags in various sizes by James Begg (sheepskin, cowhide), Bannatyne (most sizes in stock) and Canmore, including the newer Canmore hybrid hide/synth which is a great bag, and the one used by Fred Morrison.
https://www.reelpipes.com/category/35-pipe-bags
• Bellows Pipes Bag - this special bag was designed by Reelpipes.com and made by James Begg for smallpipes and reelpipes. (sizes available: small, regular)
https://www.reelpipes.com/category/35-pipe-bags
DRUM SUPPLIES
We now carry drumsticks by Steven McWhirter, Jim Kilpatrick (KP2) and Stephen Creighton!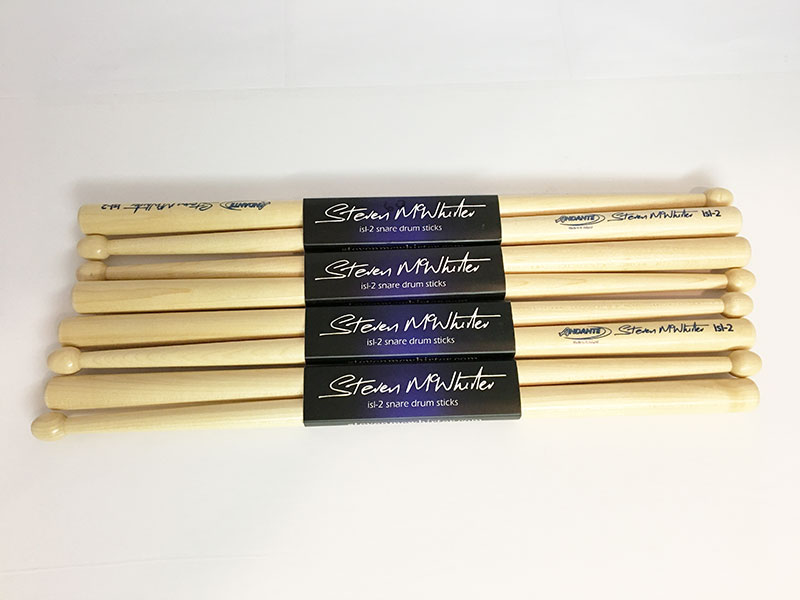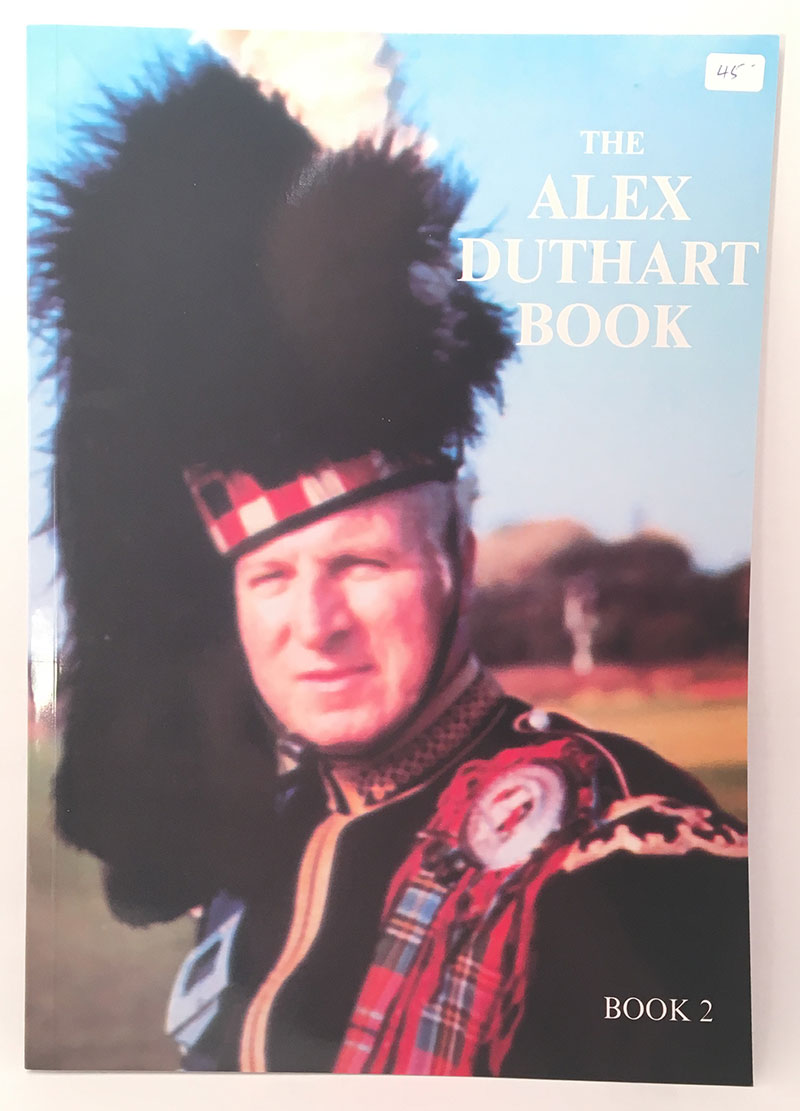 The legendary Alex Duthart's Collection (2 books) has not always been easy to get, but we're making it as easy as possible! These are books that every serious Highland snare drummer needs to own, study and play.
https://www.reelpipes.com/product/1403-the-alex-duthart-book-of-snare-drum-compositions-book-1
We also have starter kits for snare drummers, with an excellent pair of drum sticks and a practice pad.
https://www.reelpipes.com/hikashop-menu-for-categories-listing/product/1405-beginner-drum-kit-pad-sticks
BAND SUPPLIES
We supply quite a few band with reeds throughout the year, and they rely on us to give them quality chanter and drone reeds from the top makers. If your band wants to get the drop on some excellent reeds, give us a call. Bands playing reeds from Reelpipes.com featured strongly in contests across North America last year, including winning Grade 2 at Maxville.
We also supply the basics that need refreshing: band socks, brogues, spats, flashes, glengarries, pipe cords, bag covers, cap badges and we do full Highland dress as well, with some of the best makers in the trade.
https://www.reelpipes.com/category/32-highland-dress
REEDS
• G1 Platinum - This reed is favoured by many bands in all grades for the quality and consistency they deliver, and they go well in a variety of chanters.
• Chesney - The majority of Grade 1 prizewinning bands play Chesney reeds [Inveraray, Field Marshal, SLOT, SFU, Shotts, Boghall...] and they do so because they really are good. In our experience, they may be a little harder to manage in dry/high climates, but deliver a broad rich sound when managed well.
• Melvin - Adrian Melvin turned his years of top Grade 1 experience into making chanter and drone reeds, and his reeds are being played by ScottishPower Pipe Band, who have had a superb season. A recent re-tooling/design has made the reeds easier to blow, with the same great sound.
• Troy and MacLellan - JWT Reedmakers and Colin MacLellan both make excellent reeds suitable for solo and band, and you'll find that many of the world's top soloists are playing one or the other.. Need a great piobaireach high G? Look no further.
• DRONE REEDS - Ezeedrone and Canning drone reeds ready to go!
https://www.reelpipes.com/category/16-bagpipe-reeds
MK WHISTLES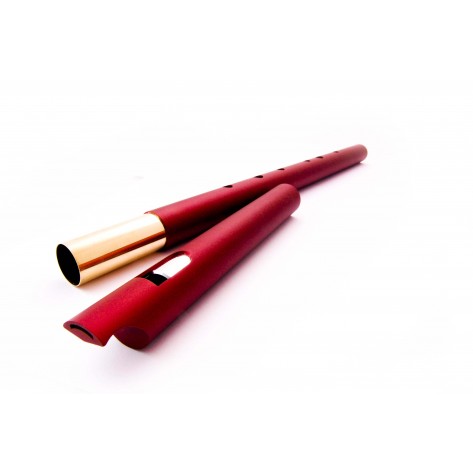 We are excited to have MK Whistles in stock! These are excellent whistles, and all tuneable, so less guesswork on hitting the correct pitch with other instruments. And...YES...we have this whistle in the beautiful RED pictured!. https://www.reelpipes.com/category/71-whistles
GREAT BOOKS
• P-M Donald MacLeod, MBE - Newly edited and printed collection of his original tunes.
• P-M J.A. MacLellan, MBE - his collection of original piobaireachd, which includes high-quality recordings by today's master players.
• John McLellan (Dunoon) - one of the greatest composrs ever!
• Bill Livingstone - check out his re-released first collection
And more! https://www.reelpipes.com/category/23-music-books
A NEW TUNE
We all like a new tune now and again. Here's one I wrote for my long-time friend, Hugh Fraser, last year on his birthday. It's also a sneaky tribute to his late father, Hugh Fraser, and his first son, Hugh Fraser! A three-generation tune. Hope you enjoy it.
Contact Us
Email: reelpipes@gmail.com
Telephone: 306-533-6678