NEWS FROM REELPIPES.COM – January 2023
Writing on this Burns Day, it occurs to me how much things have changed over the years. When I was a teenager, the local Burns Supper was held in a large banquet hall at the local Arts Centre, involved people from across a wide swath of local society, and sat 500 people to dinner. This year, the supper was cancelled for lack of interest.
Pipe bands across North America have felt the pinch in the post-covid world—it's harder and more expensive to travel, people got used to their "summers off" and no weekly band practices, and of course events are struggling to find both participants and volunteers.
Heading into this new year, keep in mind ways you can support your local bands and events. Find ways to build back interest, enjoyment and capacity. Not that we'll just go back to doing things the same as we did before, but finding joy in the music and events is key to the survival of piping and drumming.
Coming up February 4th is the Mid-Winter Celtic Festival which features free afternoon performances by local pipe bands and Scottish and Irish dance groups, displays from local organizations and the annual Mid-Winter Ceilidh, now over 30 years old. If you're near the area, get your tickets!
The Saskatchewan Highland Gathering and Celtic Festival is back for a one-day Games on May 20, and the SPBA Summer Camp SOUND ADVICE will be in-person July 2-7, 2023, so watch for updates! We plan to have a table at the SHGCF in Regina, so be sure to drop by and say hello.
FEATURED BAGPIPES
Fred Morrison Bellows-blown Smallpipes – Key of A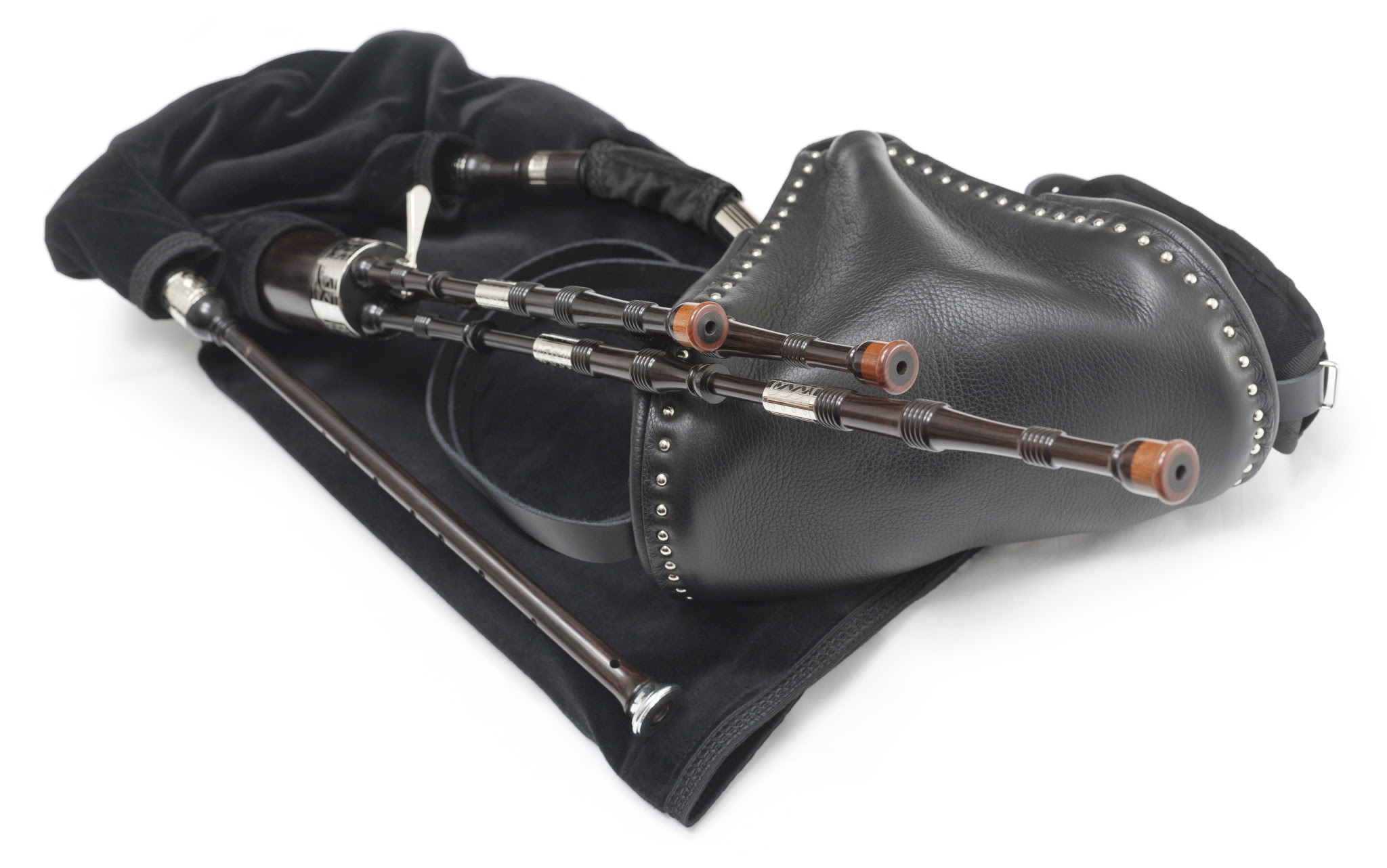 The usual wait for these pipes is 15-20 weeks and we can have them in your hands in time for Valentine's Day! This is a bellows-blown set in A, with mopane drone caps, plain (no) engraving, and they come with a drone switch. Fantastic looking and sounding set of smallpipes to get your ceilidhs jumping in 2023!
Lee and Sons – Holly with metal slides and Boxwood with metal slides
We have two fantastic sets of Lee & Sons Bagpipes at Reelpipes.com. These bagpipes are hand made by Andrew Lee and are based on an old Thow set that belongs to Jack Lee. Jump the queue for a set of these fantastic pipes. We'll also offer a solo chanter of your choice at a significant discount to go with the pipes!
Jack plays a set of Lee & Sons bagpipes, and you can hear him play "Lament for the Earl of Antrim" on a set. https://vimeo.com/241165935
Peter Henderson – Heritage Celtic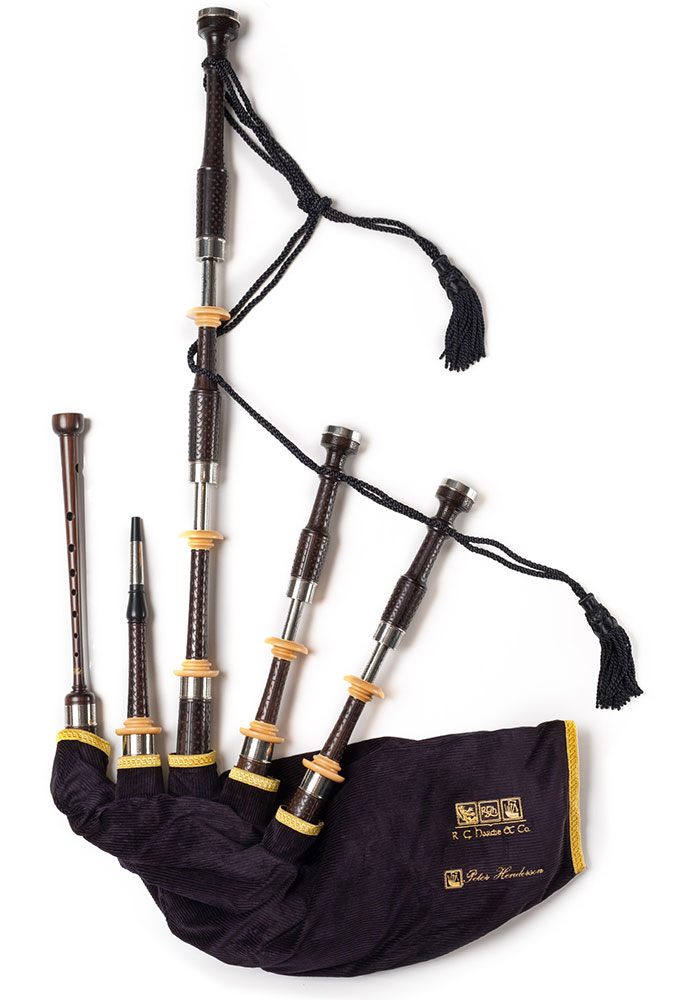 This unique set of Heritage Bagpipes features laser-etched Celtic nickel with a Celtic runic design etched into the wood. Traditionally, the wood on bagpipes is combed and beaded, however this set's intricate wood design will stand out from the rest. An instrument of the highest quality to play and pass onto the next generation.
Peter Henderson Heritage Bagpipes are made from African Blackwood, instrument-grade boxwood and nickel with a unique laser-etched design. The projecting mount profile is based on a 1910 set which are more refined in comparison to those of the 1920s. The boxwood we have carefully selected is rated first grade and polishes to a high natural lustre, providing a beautiful contrast to African Blackwood. Using state of the art software, we have created a unique Celtic design with a level of detail that can only be achieved with laser etching.
https://www.reelpipes.com/home/peter-henderson/product/2713-peter-henderson-celtic-heritage-bagpipes
R.G. Hardie 1969 S&I

These vintage pipes came from a customer and they are a beautiful set. Pristine wood and projecting mounts, original chanter and sole. The original mouthpiece is missing from the set, but otherwise this is a fantastic bagpipe waiting for the right buyer. Make an offer.
https://www.reelpipes.com/home/used-and-vintage/product/2960-r-g-hardie-1969-s-i
Bagpipes In Stock
Bagpipes in stock include: Duncan MacRae SL0, SL2, SL3; McCallun AB0, AB2; R.G. Hardie RGH02; Peter Henderson Celtic Heritage; Lee & Sons holly and boxwood sets; Fred Morrison smallpipes; McCallum Folk pipes.
https://www.reelpipes.com/home/highland-bagpipes/category/102-bagpipes-in-stock
MK WHISTLES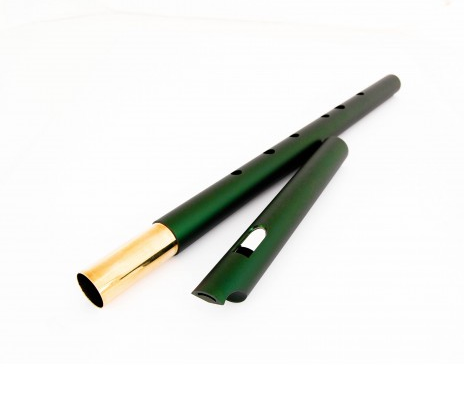 MK Whistles are amazing quality and offer a lifetime of enjoyable play. We have some great colours in stock right now in the Low D and we also have a Low A whistle in stock that sounds brilliant. 
https://www.reelpipes.com/home/whistles
SOME NEW ITEMS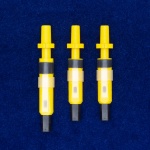 Balance Tone Drone Reeds – We're loving these reeds and getting rave reviews from people playing them. Air-efficient, zero setup, and easy to adjust as necessary. They provide a seamless trouble-free start and great sound once you're up!
https://www.reelpipes.com/home/chanter-drone-reeds/product/2784-balance-tone-hr-high-resonance-drone-reeds
InTune Mic – The InTune Mic connects easily to your smartphone tuning apps and makes it easy to tune your own or other people's pipes. In combination with the Braw Tuner app (free, but with a lifetime paid upgrade) you can set your entire bagpipe and see exactly what you need to do. A brilliant addition to the learner's toolkit.
https://www.reelpipes.com/home/new-additions/product/2953-intune-tm-mic
Boveda In-Case Moisture – We've all used the little Boveda moisture packs for the Tone Protector, and these little bags are designed for use in instrument cases. I use them in my uilleann and GHB pipe cases to help maintain close to 50% humidity.
https://www.reelpipes.com/home/all-parts-and-accessories/product/2787-boveda-single-fabric-holder
REEDS FOR BAND AND SOLO
G1 Platinum- This reed is favoured by many bands in all grades for the quality and consistency they deliver, and they go well in a variety of chanters. The consistency of these reeds is very impressive.

Chesney and Chesney Solos- Many Grade 1 prize-winning bands play Chesney reeds [Inveraray, Field Marshal, SLOT...] and they do so because they really are good. In our experience, they may be a little harder to manage in dry/high climates but deliver a broad rich sound when managed well. [Tone Protector chanter caps make a huge difference.] Chesney are now producing a solo reed to give you that great vibrant sound with an excellent piobaireachd High G.

Melvin and Melvin Solo- Adrian Melvin turned his years of top Grade 1 experience into making chanter and drone reeds, and his reeds are being played by ScottishPower Pipe Band. We've supplied these reeds at lower strengths to bands in the prairie region, and they are stable and easy to manage. There is also a solo version that is superb in many chanters.

MacLellan, Shepherd, MacPhee and  Sound Supreme – All great reeds for soloists, and MacLellan and Shepherd are used by many bands.

DRONE REEDS- Ezeedrone, Selbie, MG Reeds, Balance Tone, Kelt Black Cane, Henderson Harmonic and Canning drone reeds ready to go! There are a few options with these brands, such as inverted bass (Ezeedrone & Canning) and models for Bb (466 Hz) from Balance Tone.
https://www.reelpipes.com/category/16-bagpipe-reeds 
BOOKS YOU WANT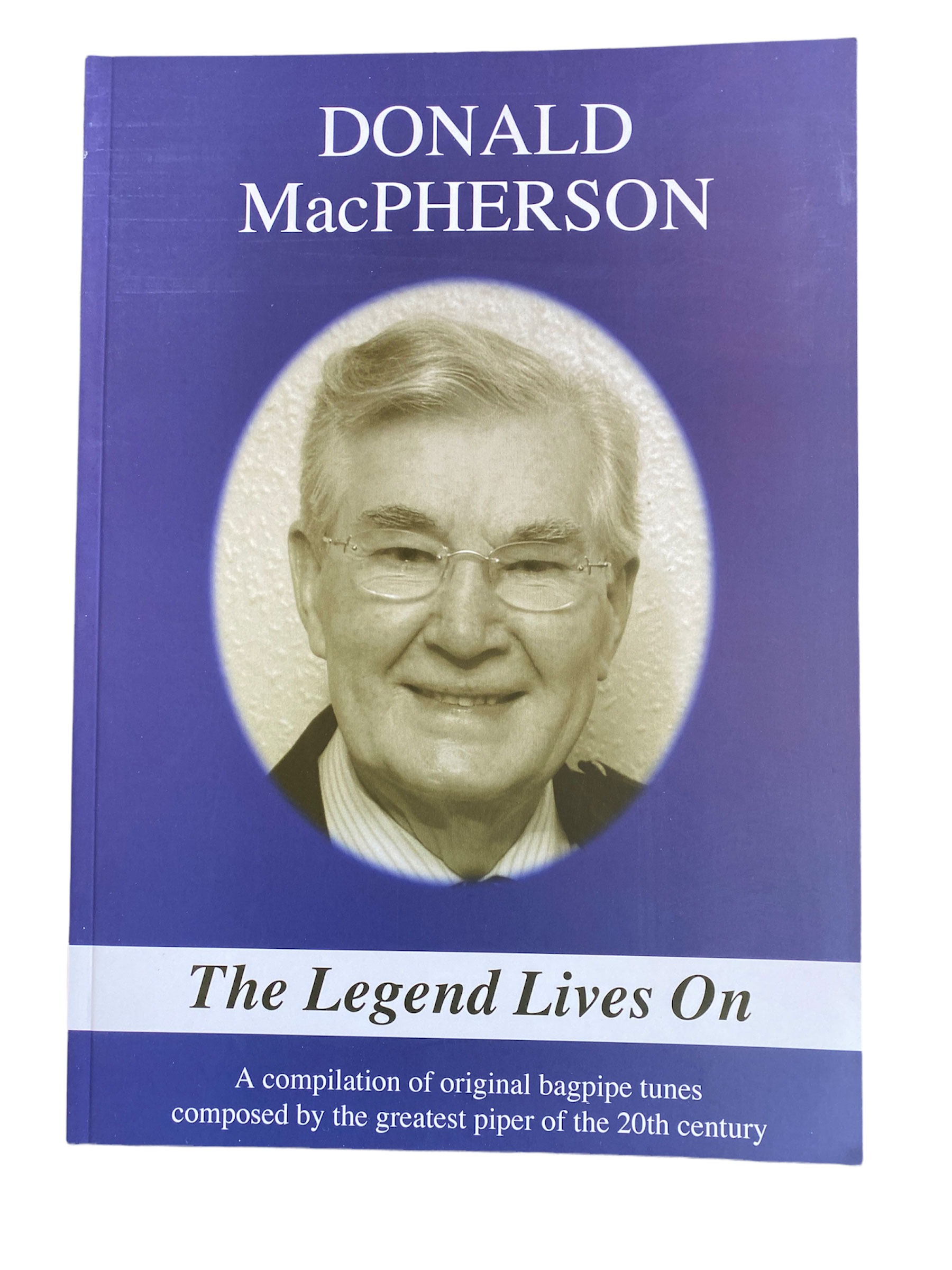 The Legend Lives On by Donald MacPherson
The complete compositions of the man known the world over as the "greatest piper of the 20 century". Donald MacPherson was something of a phenomenon in piping. His competitive record is well documented – and is something that will probably remain unsurpassed – but he was also a great teacher and ambassador for the instrument.

This new book includes these gems as well as 27 other compositions that are full of music and demonstrate Donald's talent as a composer. The book included facsimilies of his original manuscripts, typeset versions of the tunes, and photos from his amazing life of performance.
https://www.reelpipes.com/home/new-additions/product/2775-the-legend-lives-on-by-donald-macpherson

James Duncan MacKenzie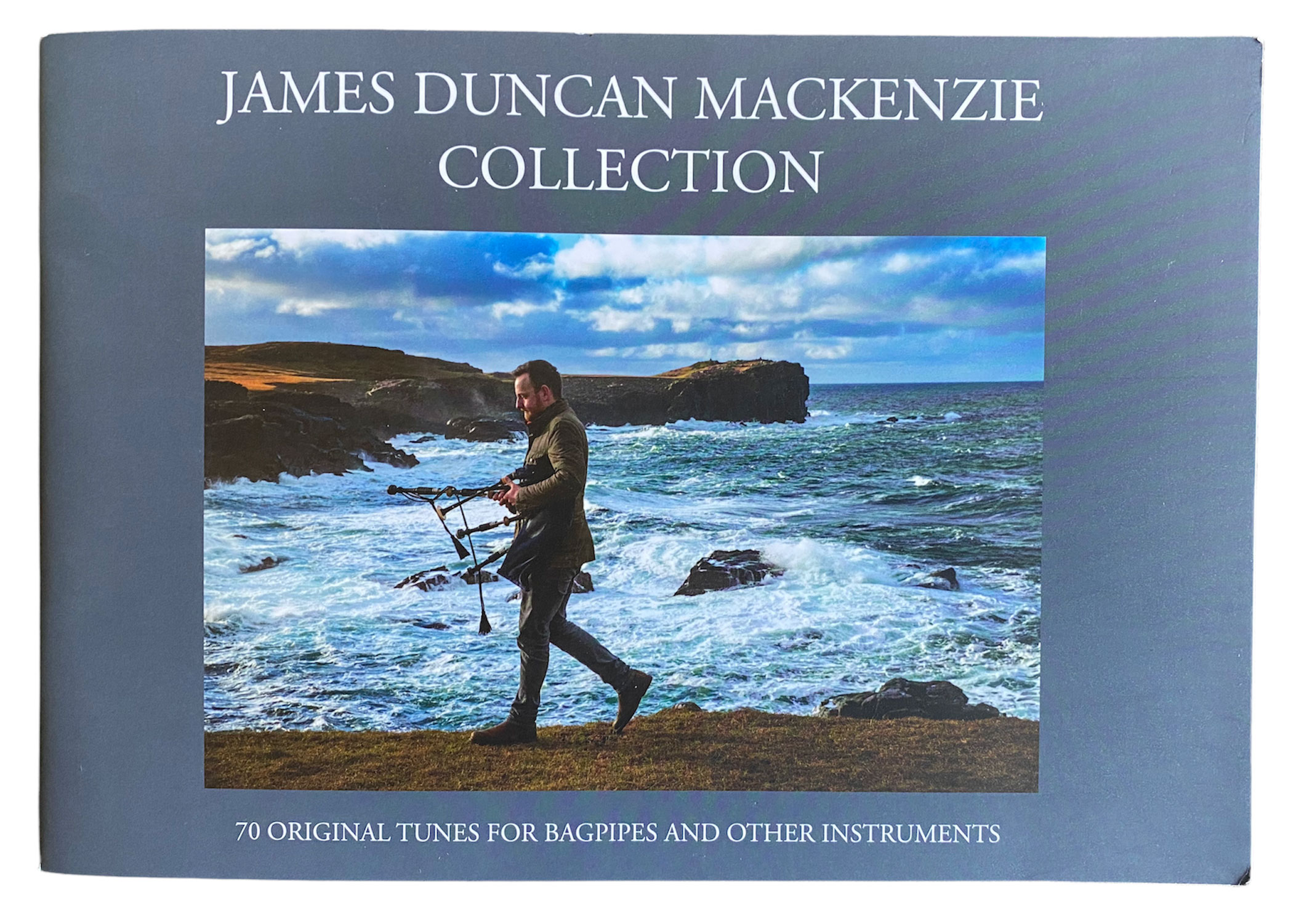 This tune collection from James Duncan Mackenzie features 70 tunes for Bagpipes and other instruments. James is the 2019 Inverness Silver Medallist and also well-known for his performances and recordings as a soloist and a member of Breabach and Tryst.

This collection contains many of the tunes James has written over the last 15 years. The book features Marches, Strathspeys, Reels, Jigs as well as slower tunes and also includes tunes from his forthcoming solo album which is due for release in 2022.
https://www.reelpipes.com/home/new-additions/product/2774-james-duncan-mackenzie-collection
The Campbell Letters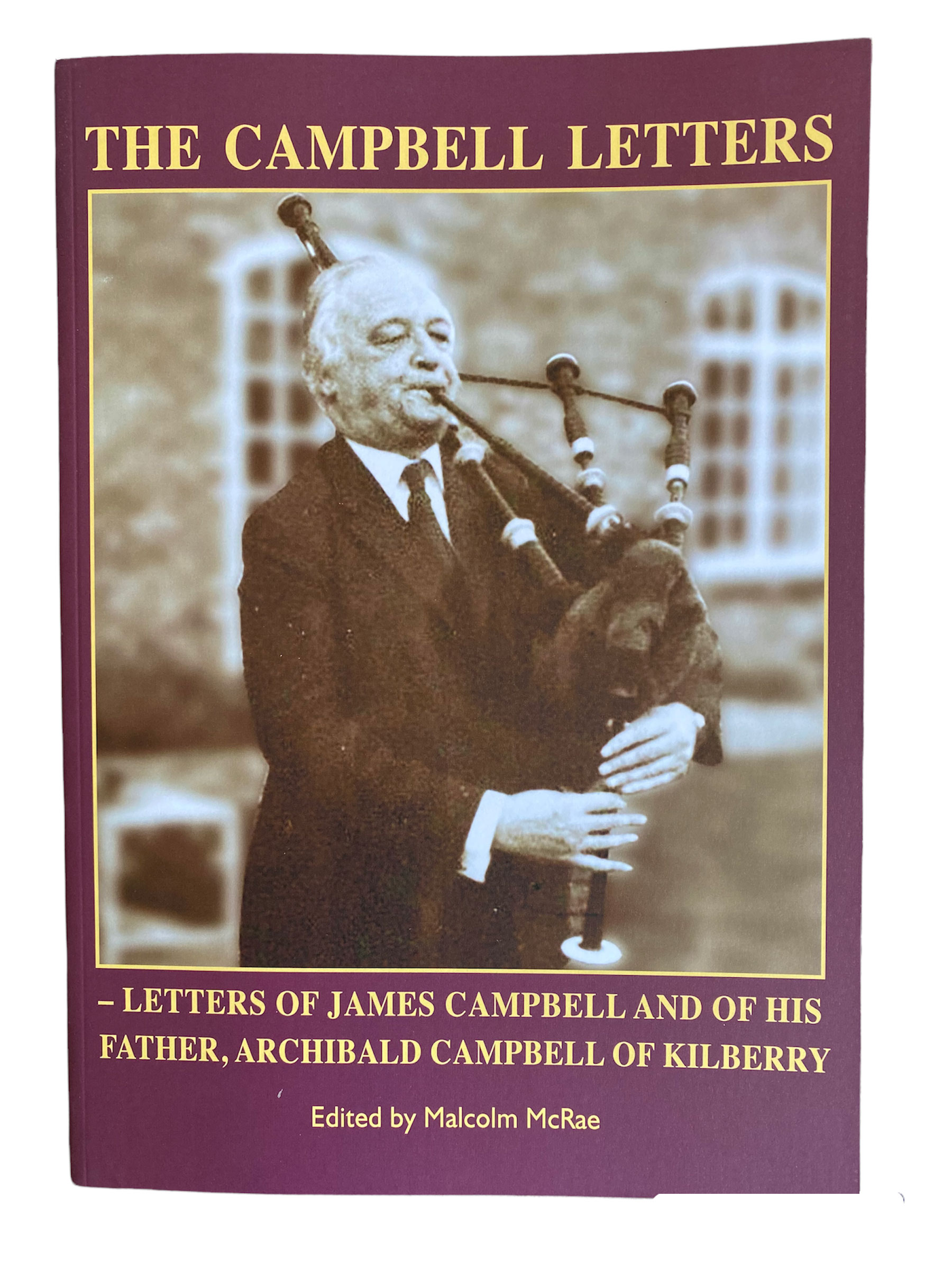 Piobaireachd – the classical music of the Highland Bagpipe – attracted the life-long interest of two men whose roots were in Argyll. Both are acknowledged as eminent authorities on the music. Both were lawyers, Archibald having been a judge in India and James having practised at the English Bar. Both subsequently taught Law at Pembroke College, Cambridge. Both were leading members of The Piobaireachd Society,  Archibald the Editor of its Books and compiler of The Kilberry Book of Ceol Mor, and James the editor of Sidelights on the Kilberry Book, based on his father's notes on tunes.
Their letters on piping, and on piobaireachd in particular, form a valuable record of their insights and opinions. Excerpts from their letters, collected in this book, will interest and inform players and other students of the music.
Many of their views are as relevant today as when the letters were written. There are also letters of John Macdonald of Inverness, and letters to Robert U. Brown, that lend a different perspective to the correspondence.
Compiled and edited by well-known Gold Medallist and judge Malcolm McRae, this book will convey a deeper understanding of piobaireachd and will encourage its playing and teaching with due regard to the precepts contained in the Campbells' letters.
https://www.reelpipes.com/home/new-additions/product/2776-the-campbell-letters
I Piped, That She Might Dance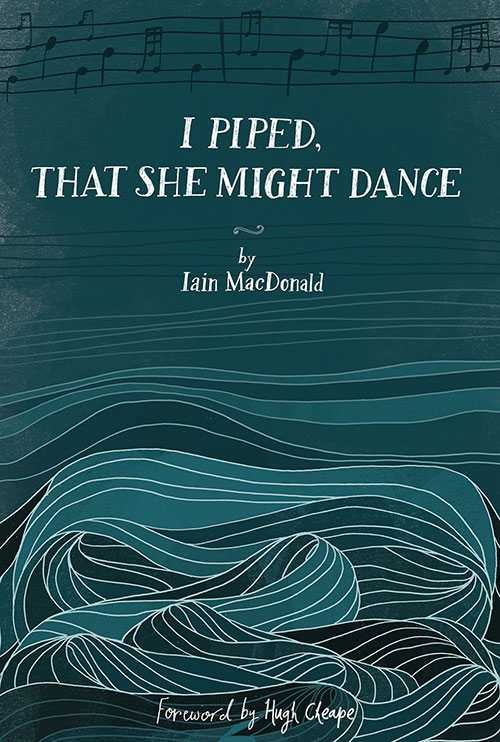 This novel about thr life of Queen's Piper Angus MacKay has received amazing reviews and was voted pipes|drums Product of the Year for 2021. If you missed the online book launch event at Piping Live! You can still see it and hear the new tune here: https://vimeo.com/583881884
https://www.reelpipes.com/home/books-music/product/2748-i-piped-that-she-might-dance

Bruce Gandy - Performance: Delivering Your Own Awesome,
An easy-to-read, non-statistical guide to "Delivering Your Own Awesome" in music, sport and other competitive aspects of life, this book provides an understanding of what performance actually is by outlining four key steps: practice, rehearsal, performance and, finally, moving forward.
https://www.reelpipes.com/home/new-additions/product/1672-performance-delivering-your-own-awesome 
FOR PIOBAIREACHD ENTHUSIASTS
Donald MacLeod's Complete Collection of Piobarieachd [2019]- launched at PipingLive! last summer, this book brings together all Donald MacLeod's known tunes for the first time, in a handy A4 format.• Capt. John A. MacLellan Collection - you will have heard some great recordings online of "The Edinburgh Piobaireachd" and other tunes from this 20th century master of piping. The collection comes with two CDs featuring top players performing the tunes on pipes• General Principles of Piobaireachd: A Guide to Interpretation - the book includes background and information about the understanding and performing of piobaireachd, including accents, phrasing, tune structures, pacing, embellishments, and much more. As well, Andrew Wright gives concrete examples of how these concepts apply to some of the best-known tunes.• The Piper's Meeting - this collection contains 45 piobaireachds from the famous Campbell Canntaireachd (1796), which has been a major source of tunes since it was compiled.  Many of the tunes have been inaccessible to modern pipers because the manuscript has not been widely available, and pipers are not as conversant with canntaireachd as they are with staff notation.
https://www.reelpipes.com/home/books-music/category/59-piobaireachd-instruction-and-reading
DRUMSTICKS - PADS - TENOR STICKS - DRUMS
We always have stock of drumsticks from leading suppliers such as McWhirter, Kilpatrick and Creighton, and we have Cameron drum pads. We can supply everything in drums, from a single drum to a full set.
Jordan Bailie is one of the World's leading tenor drummers, with many band and solo championships to his credit, including th World Pipe Band Champions 2017, 2019 and Champion of Champions Drum Corps!
Top players are finding them, light, well-balanced, and easy to play, with a great sound on the drum. And here's some great news: these sticks are much better priced that others on the market. Great look, feel and sound with a cracking price—what's not to like?
Colours available: white, red, orange, pink, heather, azure blue
https://www.reelpipes.com/home/drumming-supplies/product/1534-jordan-bailie-tenor-mallets
 VINTAGE & COLLECTIBLES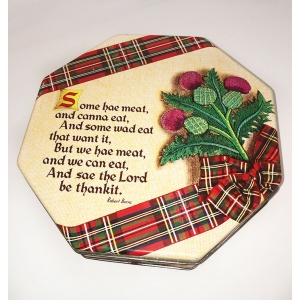 We've always had an interest in vintage and collectible items related to piping and pipe bands. We have old LPs, books and other Scottish items that you'll find interesting for your basement pub, piping room, or as a gift for a friend or family member.
These are typically "one off" items that we find, and once they are gone...• Scottish and clan prints• postcards• vintage practice chanter, biscuit tins and tea towels• Scottish books and LPs https://www.reelpipes.com/home/collectible 

IN THE COMMUNITY
Right now we're working on the Mid-Winter Celtic Festival and the  Saskatchewan Highland Gathering and Celtic Festival and looking forward to seeing our friends back in the Queen City for tunes and fun! This summer the annual SOUND ADVICE summer school will be back at the University of Regina from July 2 to 7. The 78th Highlanders (Halifax Citadel) are working on music and new projects. Be sure to visit the website and sign up for the newsletter.
CONTACT US
Do you have news you'd like to pass along? Want to ask about products or services? Just like talking about bands and bagpipes? : )
Email: reelpipes@gmail.com
Telephone: 306-533-6678
 If you'd like to be removed from the mailing list, just fire us a return email and we'll look after it!