February 2021
We're well into the new year, and the piping and drumming season is looking just as grim as 2020 in terms of being able to attend events. Optimists are holding out hope for late-summer and fall events to happen, but at this point the real question seems to be whether or not we'll have a different Christmas season in 2021 that we did this past year. So? What to do with that?
It seems to me that this is a time to work on getting some real enjoyment from simply playing music. Learn new tunes/scores, get the instrument sounding great, and really take time to refine the way you play. We have all kinds of suggestions and products to assist, and over the next few months we'll be offering some specials to give you a nudge to try something new. One way to expand your musical horizon is to take on a whole new instrument. To that end, Fred Morrison uilleann pipes, reelpipes and Scottish smallpipes are brilliant, and will get you playing old music in new ways and also all new music. I have personally been working on learning to use the regulators on uilleann pipes, while at the same time expanding the range of tunes I can play. It's been a huge amount of fun, and very satisfying. Highly recommended.
The "Ten Piobaireachd" class we advertised in the last newsletter sold out, and currently there are 20 pipers from all across North America getting a good bump to their piobaireachd repertoire. We have highlighted some other events below, and this is another way you can maintain and grow your interest and skills while live events are still off.
To get you started on the road to enjoying your music in 2021, we have assembled a few things that might help, and we're happy offer a special sale on in-stock poly pipe chanters ($30 off) and ABW chanters ($40 off) which runs from now until February 14. Fall in love with your new pipe chanter! We have lots of excellent reeds to set it up, and get you rocking the great sound for your next Zoom meeting!
In the meantime, stay safe and feel free to get in touch if you have any questions.
---
 PIPE CHANTER SPECIAL - UNTIL FEBRUARY 14th!
We're offering a special reduction on all in-stock pipe chanters, featuring $30 off poly models and $40 off ABW chanters. Use one of the coupons at checkout.
POLYCHANTERS30 or
ABWCHANTERS40
We have the following available for delivery right now:
POLY: McCallum Ceól; Gandy; Campbell Tunable Chanter [regular and Bb]; McCallum Bb; McCallum MC2; R.G. Hardie MKII; G1 higher pitch; G1 Bb 
ABW: McCallum Gandy; R.G. Hardie Infinity; Peter Henderson Solo; G1 
GREAT BOOKS FOR PIPERS
I Piped, That She Might Dance by Iain MacDonald, with a foreword by Hugh Cheape, is an historical novel based on the life of Angus MacKay (1813-1859), first Piper to the Sovereign, appointed by Queen Victoria. Mackay, who is one of the most significant figures in the history of Scottish music, died after a long battle with physical and mental illness, though he left behind collections of pipe music still played today. This account of his life traces his long journey, from humble origins on the isle of Raasay to the height of fame in Her Majesty's service and beyond. 
​
Pre-order here: https://www.blackwaterpress.com/books

Fred Morrison Collection, Volume 2

Fred's latest collection is coming soon to the storefront! Pre-orders can be placed now for delivery soon. This features lots of the amazing music that Fred has showcased across the World in the last few years, plus newer tunes that haven't made the concert lists yet!

[Coming soon! Watch the website.]

 
 

Eat, Sleep, PIPE, Repeat. Kyle is a well-known composer and performer with FMM and also the Red Hot Chili Pipers, and his tunes are played by a number of top bands.

This great new collection features tunes and arrangements perfect for the band medley, the solo ceilidh set, or your next competition.


https://www.reelpipes.com/home/books-music

Performance: Delivering Your Own Awesome,
by Bruce Gandy.

An easy-to-read, non-statistical guide to "Delivering Your Own Awesome" in music, sport and other competitive aspects of life, this book provides an understanding of what performance actually is by outlining four key steps: practice, rehearsal, performance and, finally, moving forward.

https://www.reelpipes.com/home/new-additions/product/1672-performance-delivering-your-own-awesome 

 
 

The William Gunn Collection – hard cover
This beautiful, hard cover reprint of the classic 1848 collection contains a wealth of music in settings that are extremely fun to play.
First published in 1848 the William Gunn Collection contains some 210 tunes providing a fascinating snapshot of the piping repertoire of the mid-19th century. Gunn was born in Kildonan in Sutherland around 1788 and is thought to have moved to Glasgow during the Highland clearances. He was known as successful competitor, teacher and pipe maker.


https://www.reelpipes.com/home/books-music/product/1676-the-william-gunn-collection

Donald MacLeod Collection – hard bound
This is a hard-bound collection of Donald MacLeod's six books of music, including many of his own amazing compositions and settings played by top soloists and pipe bands.


Pipe-Major Donald MacLeod, M.B.E. was perhaps the best all-round piper of his generation—an elite competitor with 8 Clasps, 6 Silver Stars, and every other prize available; the publisher of 6 books of light music and a complete collection of his own piobaireachd; a gifted teacher with an encyclopedic memory of tunes, styles and history. https://www.reelpipes.com/hikashop-menu-for-categories-listing/product/886-p-m-donald-macleod-m-b-e-bound-collection
FRED MORRISON UILLEANN BAGPIPES: THE CRAIC IS REAL!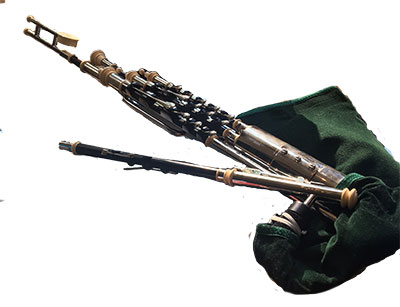 After a number of years developing the instrument, and then refining the reeds, tuning and mechanics, Fred Morrison and McCallum Bagpipes have practice, half and full sets of uilleann pipes, and we at Reelpipes.com are proud to be able to offer these pipes to our customers. Fred's pipes are based on his classic Dave Williams set. You can see and hear Fred talking about the new pipes HERE.
I have had a full set for a year now, and the pipes have been brilliant. I first started uilleann pipes in 1983, and although I have played off and on for years, I was fully energized when I started working on the half set of Fred's pipes. They worked and stayed in tune 100% out of the box, and apart from working to maintain moisture in the dry Saskatchewan winter, there have been no issues.
The pipes are comfortable, easy-to-blow and beautiful to look at. A year ago I got regulators attached, and while this is still a personal learning curve for me, the mechanical function and tuning has been great, and the pipes are a daily joy.
Full details are available on the website. There are sets readily available...no 3-5 year wait, and pricing is extremely competitive in the uilleann pipes market. The pipes are also scaleable: you can easily start with a practice set and later add more components. Get in touch to discuss.
https://www.reelpipes.com/home/fred-morrison-uilleann-pipes

MK WHISTLES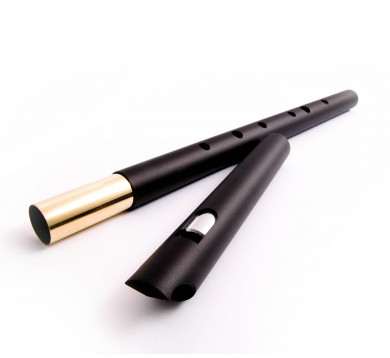 We have been advised by MK that prices are going to go up 20% after February, and we managed to sneak in a small order at the old prices. We'll make those available on the website shortly, and those will be the last Low D Pro at that price!
We have an excellent new product from MK—the Low F Kerry Whistle. This is a little higher than the Low D, and also significantly easier to play, with a very comfortable spread and the same, rich MK sound. The Kerry is the less-expensive model that has no tuning slide. It's a great, studio-quality instrument at an excellent price.
We also have the MK Kerry and Pro [tunable] models of the Low D whistle, and some stock of Chieftain whistles. Check out the website for details. We order them regularly, and the colours vary, but if you have a particular colour you're interested in, we can get it for you.
https://www.reelpipes.com/home/whistles




MORE FOR PIOBAIREACHD ENTHUSIASTS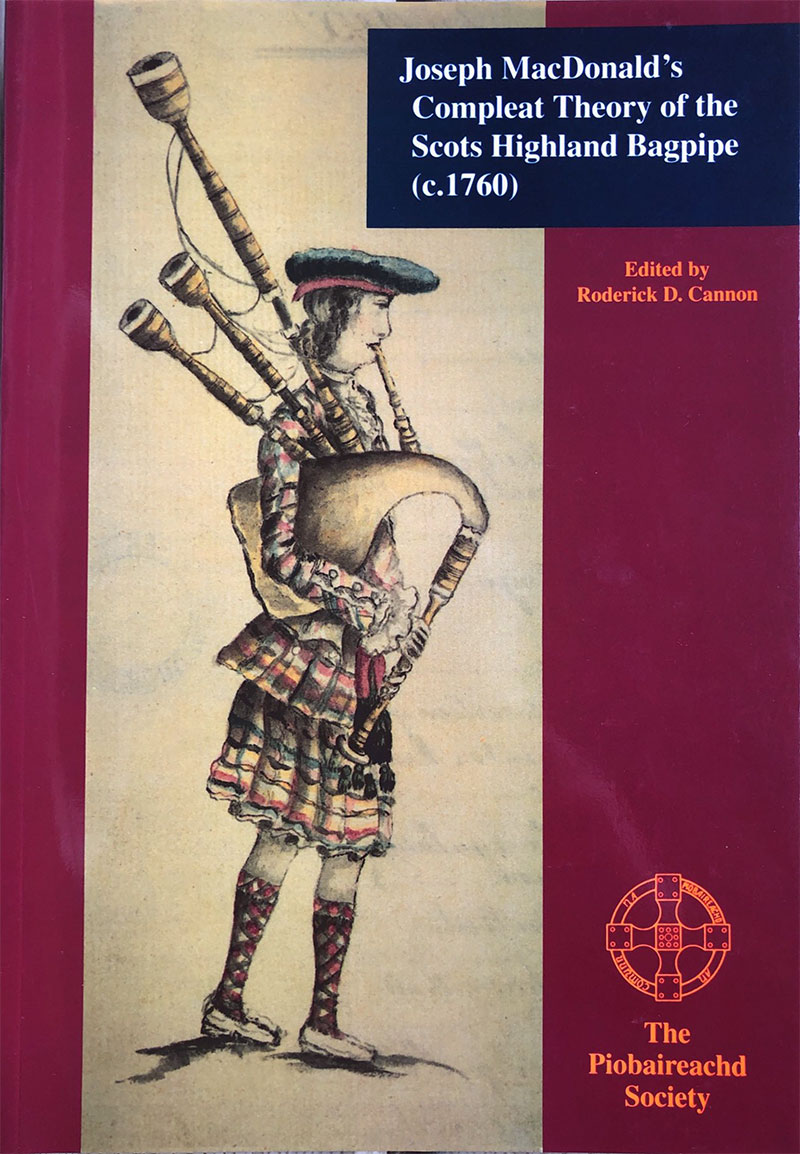 • Donald MacLeod's Complete Collection of Piobarieachd [2019] - launched at PipingLive! last summer, this book brings together all Donald MacLeod's known tunes for the first time, in a handy A4 format.
I've been loving learning to play these tunes. Here's an attempt at the urlar of Donald's tune for Neil Angus MacDonald, a good friend of his and perhaps known for playing pipes in the original film verison of "Whisky Galore". Neil Angus also published a book of tunes in the early 1980s, which Donald helped set up the drafts.  AUDIO LINK

• Capt. John A. MacLellan Collection - you will have heard some great recordings online of "The Edinburgh Piobaireachd" and other tunes from this 20th century master of piping. The collection comes with two CDs featuring top players performing the tunes on pipes.

• Joseph MacDonald "A Complete Theory.." - first published in 1803, this recent re-publication by the Piobaireachd Society includes a lot of great historical and contextual material about the music and the players.

• Donald MacDonald Collection, Volume 1 - published in 1828 by the great Skye-born bagpipe maker and collector, this Piobaireachd Society reprint has the tunes beautifully reproduced in clear notation, along with extensive historical and notes for playing. This is a great book for exploring the style favoured by this 19th-century great.

• General Principles of Piobaireachd: A Guide to Interpretation - the book includes background and information about the understanding and performing of piobaireachd, including accents, phrasing, tune structures, pacing, embellishments, and much more. As well, Andrew Wright gives concrete examples of how these concepts apply to some of the best-known tunes.

• The Piper's Meeting - this collection contains 45 piobaireachds from the famous Campbell Canntaireachd (1796), which was has been a major source of tunes since it was compiled.  Many of the tunes have been inaccessible to modern pipers because the manuscript has not been widely available, and pipers are not as conversant with canntaireachd as they are with staff notation.
https://www.reelpipes.com/home/books-music/category/59-piobaireachd-instruction-and-reading
PROTECT YOUR REEDS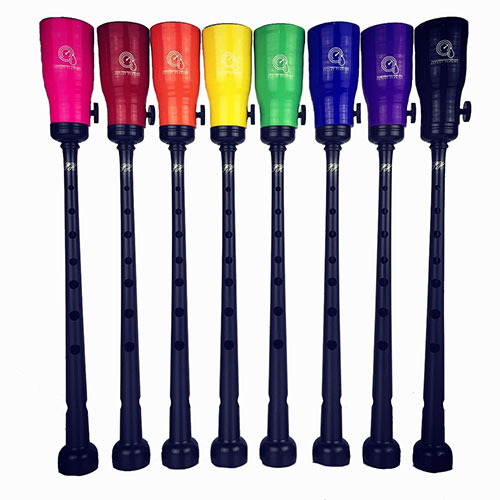 The Tone Protector™ Reed Case offers unparalleled protection for your most important and valuable pipe chanter reeds. Storing your reeds at a constant and precisely-chosen humidity level is the easiest and most powerful thing you can do to instantly improve your bagpipe sound. That's exactly what the Tone Protector does.
https://www.reelpipes.com/home/all-parts-and-accessories/category/61-moisture-control

We also have replacement Boveda moisture packs for your reed case and your Tone Protector!
https://www.reelpipes.com/home/new-additions/product/1567-the-tone-protector-reed-case
REELPIPES COLLECTIBLES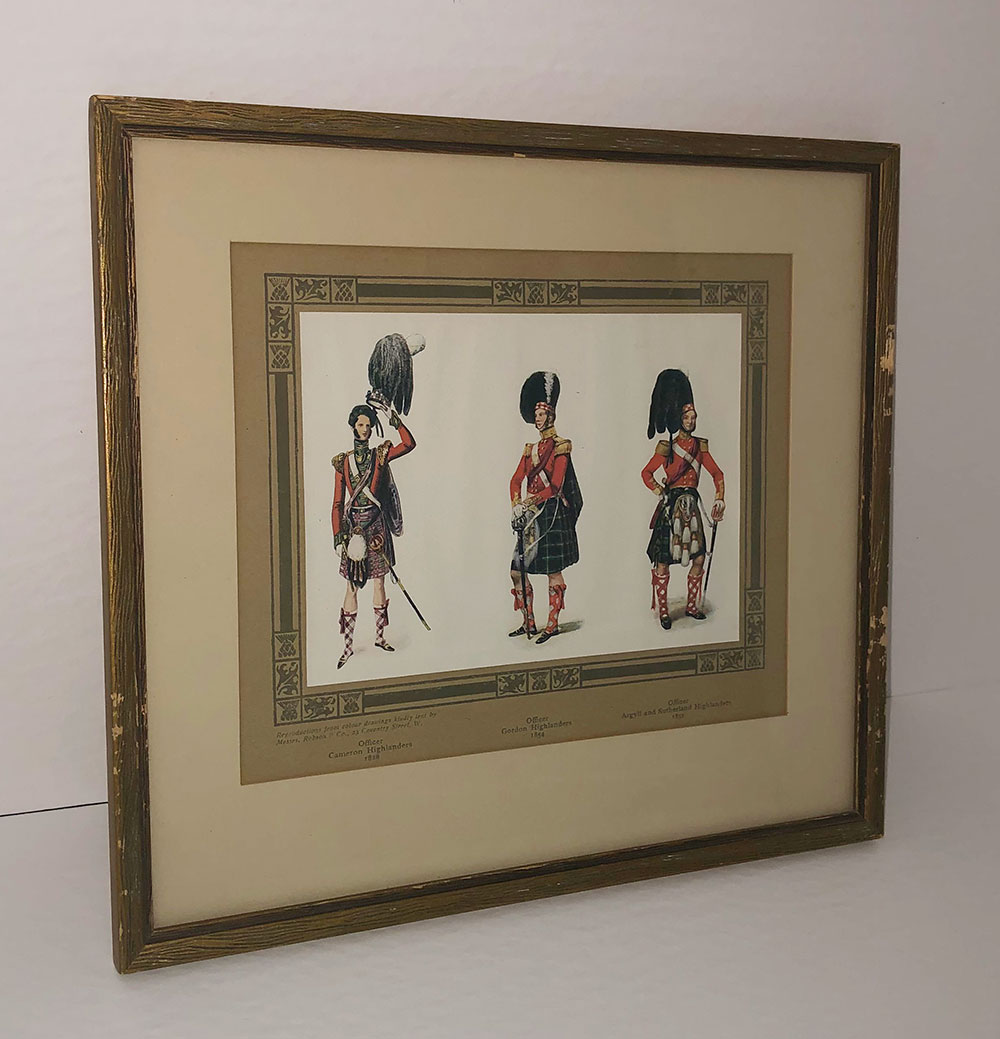 We've always had an interest in vintage and collectible items related to piping and pipe bands. We have old LPs, vintage instruments, books and other Scottish items that you'll find interesting for your basement pub, piping room, or as a gift for a friend or family member. These are typically "one off" items that we find, and once they are gone...

• Scottish and clan prints

• postcards

• Britain's soldiers figures

• vintage practice chanter, biscuit tins and tea towels

• Scottish books and LPs

https://www.reelpipes.com/home/collectible



ONLINE LEARNING AND COMPETING
Face-to-face events are off for the foreseeable future, but lots of organizations are offering events online. Here are a few.
Celtic Arts Foundation Winter School – February 6th on, check session dates.
Highland Pipes: Callum Beaumont, Brian Donaldson, Bruce Gandy, Murray Henderson, Jack Lee, Stuart Liddell, Angus MacColl, Roddy MacLeod, Willie McCallum, Fred Morrison
Drums: Blair Brown, Mike Cole, Steven McWhirter, fourth instructor TBA
Fiddles: Katie McNally, Wendy MacIsaac, Troy MacGillivray
Smallpipes: Finlay MacDonald, Fred Morrison, Gary West
Guitar: Ross Martin of Daimh
Keyboard: Troy MacGillivray
https://celticarts.org/winter-school-21/
Balmoral School Winter Workshop – February 19-21
Workshop attendees will receive instruction on the Great Highland pipes, Scottish smallpipes, and Scottish snare drum. Our guest piping instructors—Roddy MacLeod, Andrew Carlisle and Bruce Gandy— have all won major awards and have incomparable records of teaching and promoting pipe music around the world.
https://balmoralschoolofpiping.org/winter-workshop/
Piping Hot Summer Drummer Winter Weekend – February 26-28, 2021.
Join Jack Lee, J. Reid Maxwell, Stuart Liddell, Steven McWhirter, Callum Beaumont, Marielle Lespérance and the world-class instructional staff for an amazing weekend of inspired online instruction and performance in music and dance!
https://www.phsd.net/
World Online Piping & Drumming Championships – these happen 3 or 4 times each year, and draw entries from across the globe. Watch for announcements on Facebook!
https://bagpipelessons.com/competition/
CONTACT US

Do you have news you'd like to pass along? Want to ask about products or services? Just like talking about bands and bagpipes? : )
Email: reelpipes@gmail.com
Telephone: 306-533-6678
 If you'd like to be removed from the mailing list, just fire us a return email and we'll look after it!