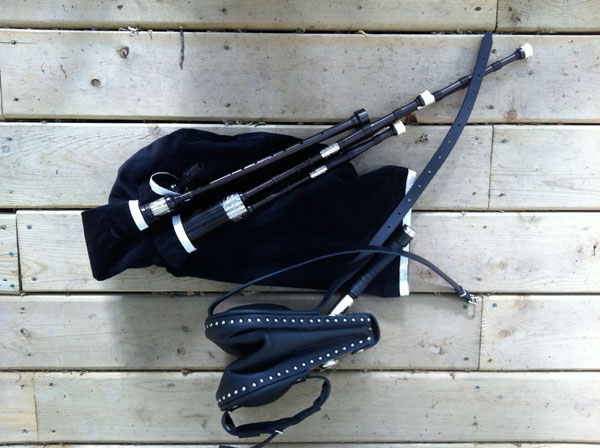 Fred Morrison Smallpipes are made by McCallum Bagpipes, in consultation with Fred Morrison. The smallpipes come in either A or D, and there are also combination sets featuring 4 drones, plus chanters in A and D. Customers can choose various engraving options, as well as whether or not to include an on/off switch for the drones in either bellows or mouth-blown versions.
About the bellows and smallpipes. [YouTube video with Fred Morrison]


The smallpipes are also designed to fit the Fred Morrison Reelpipes bag and bellows, so that combination sets are possible, having both smallpipes and reelpipes use the same "engine."
Prices for these pipe vary according to the options you choose [engraving, drone switch] and also the bellows-blown pipes are more expensive because of the work involved in making the world's best bagpipe bellows!
Note: pipes in both A and D come in either bellows or mouth-blown versions.